Not safe children's shoes
Rational footwear is essential for maintaining and promoting child health.. For, to make children's shoes fit for their purpose, it must meet a number of hygiene requirements, arising from the anatomical and physiological characteristics of the child's body and, first of all, his feet.
In accordance with the technical regulations of the Customs Union TR CU 007/2011 "On product safety, for children and adolescents ", mandatory for the application and fulfillment of product requirements, designed for children and adolescents, released into circulation on the common customs territory of the Customs Union, no open heel is allowed in shoes for children under the age of 3 years old.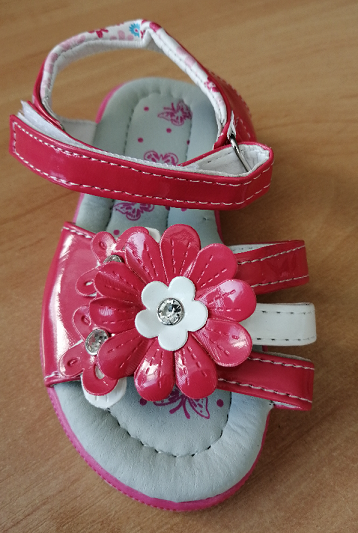 Specialists of the Grodno Regional Inspectorate of Gosstandart repeatedly in retail chains, revealed children's shoes, designed for children under three years old with an open heel. So, according to the results of supervisory activities in January-July 2020 years for four business entities, carrying out their trading activities in. Grodno revealed children's shoes for children under three years old with an open heel of the following brands: "CHICK COMPOT", Yongxing Cheetah, «FASHION», Mikasa, "Cheetah". In order to prevent the spread of hazardous products, the inspectorate issued instructions to the inspected entities prohibiting the sale of a batch of products. Also, в Государственный комитет по стандартизации Республики Беларусь направлено предложение о выдаче предписаний на запрет ввоза и обращения на территории Республики Беларусь опасной продукции.
To identify products, the import and circulation of which is prohibited on the territory of the Republic of Belarus, publicly available on the Gosstandart website (https://danger.gskp.by/) there is an information resource "Dangerous products". I would like to draw attention to the fact, that absolutely every user of the Internet has access to this Information resource.