"Cheap – does not mean safe and high quality "
A significant expense item in the family budget is the cost of buying clothes, especially if the family has two or more children. Searching for products "by – for my pocket "shops are in great demand, the so-called "low price category". Unfortunately, low price, usually, due to the use of low-quality and unsafe materials and accessories in the manufacture of products, as well as non-compliance with technological processes and, as a consequence of this, lack of going through conformity confirmation procedures.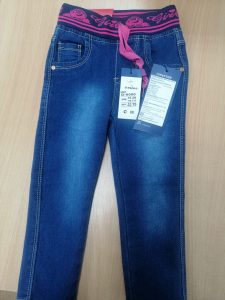 Grodno regional inspection of Gosstandart in November 2020 year, an audit was carried out in one of such economic entities in Grodno.
Based on the results of the check,, that samples of light industry products for children and adolescents selected for testing (children's clothing and footwear), не соответствуют требованиям технического регламента Таможенного союза статей ТР ТС 007/2011 "On product safety, intended for children and adolescents "according to the rules of circulation on the market, safety and labeling.
Of 26 names of tested products on 21 name no documents on conformity confirmation were submitted.
14 names of product samples, испытанных в аккредитованной лаборатории, 12 items did not match in terms of safety – носки детские с маркировкой «АЛИЯ», NO.С43; children's socks marked "YULIA", NO: 3002; рубашка детская Торговой марки «BABY STYLE», manufacturer China; AB sing sweatshirt, nursery group; bathrobe marked "SANATEKH", nursery group, made in Russia; knitted suit with marking "DU JUAN NIAO", nursery group; "Chang Sheng" pajamas, preschool group; children's jacket of the "KIDS FASHION" trademark, nursery group, manufacturer: «ZHOU KSI IONG», China – safety indicator – "Hygroscopicity", at norm 6 – 9 % made up 0,3 – 1,5 %;
jeans for children of the MERKIATO trademark, article D-6000, nursery group manufacturer china; children's trousers (jeans) brand "msk-bear", B2396, school group; children's jacket marked "QQXing FASHION", preschool group, manufacturer China – safety indicator "Breathability", at a rate of at least 70 dm3/m2 with made up 12- 43 dm3/m2 .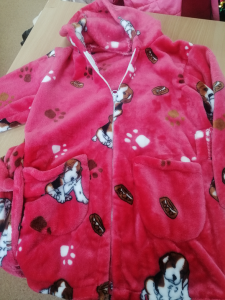 Is it worth purchasing such products, it remains for parents to decide.
Based on the results of the audit, the company was issued orders to ban the sale of batches of products, does not meet the requirements of the technical regulations of the TR CU 017/2011, and the suppliers were sent instructions on the removal of dangerous products from circulation.
В связи с отсутствием у проверяемого субъекта на имеющуюся в продаже продукцию документов о подтверждении соответствия Государственным комитетом по стандартизации Республики Беларусь вынесено предписание о приостановлении работы торговых объектов.