Coloring pages - choose the right one!
Drawing is one of the child's favorite activities.. In addition, this activity allows you to develop creative thinking., fantasy, fine motor skills, instill perseverance and perseverance, accuracy in actions. Coloring pages introduce kids to their first drawing skills, direct their creativity "away" from furniture and carve out some free time for parents ...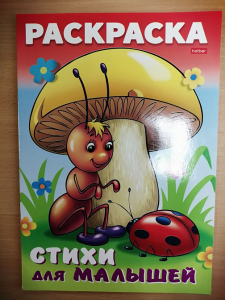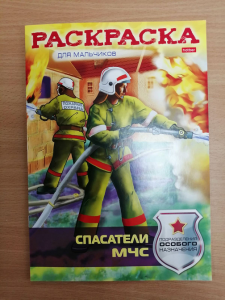 When choosing a coloring for your favorite "artists", you need not only focus on the child's age, but also worth paying attention to the quality of the paper, or rather, its density. Children get acquainted with coloring books at a fairly early age., when the child does not control the pressure of a pencil or felt-tip pen. Therefore, the density of the paper used in coloring is important.. In coloring pages with low density paper, the drawings are translucent and appear on the back side.
Grodno Regional Inspectorate of the State Standard, when checking one of the shopping facilities in the city of Grodno, revealed children's coloring pages of a Russian manufacturer with a paper density that does not meet the requirements of TR CU 007/2011 "On product safety, for children and adolescents " (articles 8 points 4) – coloring book for boys "Rescuers of the Ministry of Emergency Situations" series "Spetsnaz" and coloring - poems for kids "Ant under the mushroom" series "For kids", trade mark "Hatber" (manufactured by LLC "Hatber-press", Russia). For the production of these colorings, paper with a mass of area was used 65 g / m2 at norm 95 – 167 g / m2.
По результатам проверки Гродненской областной инспекцией Госстандарта данная опасная продукция запрещена к реализации, importers were sent instructions on organizing the return of hazardous products, а Государственным комитетом по стандартизации Республики Беларусь вынесено предписание о запрете её ввоза и обращения на территории Республики Беларусь.
Coloring pages are included in the Register of Dangerous Products, which can be found on the website of the State Standard.
The right choice will be the key to that, that the child will be carried away with the process for a long time and will allow your child to be more creative, bolder, more self-confident!