A marshmallow then, with ponceau ...
The appearance of the products is one of the most important criteria of our choice.. Manufacturers put in a lot of effort, to provide the most attractive appearance of products, often to the detriment of their benefits and safety to the human body.
They are responsible for giving the products the desired color dyes, which are of two types: natural and synthetic. Synthetic dyes are not found in nature and give bright and high-quality colors., as they are more resistant to technological processes. In the global food industry, dyes are indicated by the letter E and a numerical index, namely from E100 to E199.
Food products, содержащие в составе краситель понсо 4R (E124), в обязательном порядке на маркировке должны иметь предупреждающую надпись: "Contains dye, which may have a negative effect on the activity and attention of children ".
During the control – supervisory measures of the Grodno regional inspection of Gosstandart in a number of retail facilities. Grodno and g. Волковыска установлено использование российскими производителями при производстве зефира бело-розового «Русника» и конфет сбивных «Суфле малиновое глазированное» синтетического красителя понсо 4R (E124), which is not specified in this product.
Так же отсутствовала предупреждающая надпись: "Contains dye, который может оказывать отрицательное влияние на активность и внимание детей» на маркировке зефира бело-розового «Русника» и конфет сбивных «Суфле малиновое глазированное».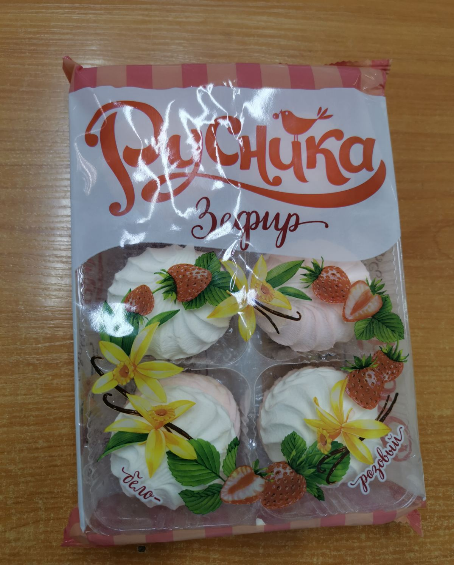 Предоставление недостоверной информации на маркировке пищевой продукции является нарушением требований технического регламента Таможенного союза ТР ТС 022/2011 "Food products in terms of their labeling".
Гродненской областной инспекцией Госстандарта запрещена реализация проверенных партий зефира бело-розового «Русника» и конфет сбивных «Суфле малиновое глазированное».
В Госстандарт направлена информация о внесении зефира бело-розового «Русника» и конфет сбивных «Суфле малиновое глазированное» в информационный ресурс «Опасная продукция». С информационным ресурсом «Опасная продукция» можно ознакомиться на сайте Госстандарта https://gosstandart.gov.by/.