Shelf life !!!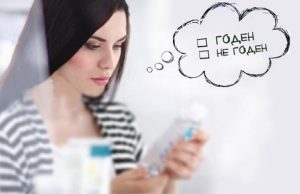 By definition, the shelf life of a product is a certain period of time, after which the product becomes unusable for its intended purpose. Absolutely all food products must have an expiration date. Expiry dates can be found on the product packaging or (in the case of packaging or production at the place of sale) on the sticker price tag.
Unfortunately, expired products on store shelves are not uncommon. One thing, if in your favorite hypermarket once stumbled upon a stale product, but a completely different story with shops, where is the delay, rather, the rule, than an exception.
Food Regulatory Requirements, на которых отсутствует какая-либо информация о сроках годности запрещено продавать. Такие продукты могут быть опасны для здоровья, therefore it is better to refrain from buying and using them. Also, the sale of products with an expired shelf life is strictly prohibited..
Unscrupulous sellers, желающие сэкономить, resort to all sorts of tricks and tricks, чтобы просроченный товар оставался на прилавках как можно дольше. К наиболее популярным способам обмана относятся:
– «Подтирание», «замазывание» и т.д. указаний о сроках годности товара.
– «Переклеивание». Поверх оригинальной информации продавец наносит свою, более «свежую» версию.
– Фасовка просроченной продукции.
Гродненской областной инспекцией Госстандарта на постоянной основе проводятся надзорные мероприятия в торговой сети области, и к сожалению, регулярно выявляются нарушения, including being in the sale of products with expired shelf life.
So, eg, when checking a cafe of a private enterprise, violations of the requirements of the technical regulations of the Customs Union TR CU 021/2011 "On food safety" – in refrigerators, in warehouses, on the kitchen, there were numerous expired products in the bar (cottage cheese, bakery products, fish products, confectionery), which was intended for the preparation of lunch and evening cafe menu. And probably, would be used for its intended purpose!!!
Appropriate measures were taken based on the results – продукция с истекшим сроком годности запрещена к применению и утилизирована предприятием, the perpetrators were brought to administrative responsibility.
It should be noted, what the 8 months 2020 of the year by the Grodno Regional Inspectorate of the Gosstandart in the retail network of the Grodno region is prohibited for implementation 134 наименования продукции с истекшими сроками годности. These products have been disposed of by the inspected entities.
Каждый из нас рискует стать жертвой обмана недобросовестных работников торговли. Ответственность за ваше здоровье в первую очередь лежит на вас самих, therefore, when buying goods, pay attention to the information, указанную на упаковке. Воздержитесь от употребления товаров с истёкшим сроком годности – это может нанести вред вашему здоровью.