REPUBLICAN INFORMATION AND EDUCATIONAL ACTION "BELARUS AGAINST TOBACCO"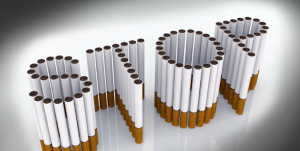 A republican information and educational campaign "Belarus against tobacco" is being held in Belarus within the framework of the World No Tobacco Day, which in 2021 году проходит под девизом «It's time to quit tobacco».
World health organization (VOZ) in 2021. conducts annual global campaign "COVID-19 pandemic - a reason to quit tobacco". Released new chatbot in the WhatsApp application "Give up tobacco" (QUIT TOBACCO TODAY!), document published «More 100 reasons for quitting tobacco» . An information campaign will help at least 100 millions of people, trying to get rid of the addiction, liaise with smoking cessation communities.
Благодаря активной пропаганде эффективных стратегий отказа от табака, expanding access to smoking cessation services, communicating tobacco company tactics and helping tobacco users successfully overcome addiction through quit and win initiatives The COVID-19 Pandemic Reason to Quit Tobacco campaign will help create a healthier environment, contributing to the cessation of smoking and consumption of tobacco products.
Отказаться от табака непросто. Во всем мире желание бросить курить выражают 780 миллионов человек, but only 30% of them have access to those types of assistance, who help to do it. WHO works with partners to provide people with the tools and resources they need, increasing the chances of success.
«Ежегодно курение убивает 8 миллионов человек, but the pandemic is an effective incentive for smokers, who need additional motivation to overcome this habit ", – отметил Генеральный директор ВОЗ д-р Тедрос Адханом Гебрейесус.
Курильщики подвергаются повышенному риску развития тяжелой формы COVID-19 и смерти от нее. Tobacco use is also a significant risk factor for noncommunicable diseases, in particular cardiovascular, oncological and respiratory diseases, as well as diabetes. Besides, people with these diseases are more susceptible to complications from COVID-19.
В рамках кампании бросающим курить предложены инструменты как глобального, and regional level. WHO e-health professional is already helping people quit tobacco around the clock, общаясь с ними in Russian, English, Arabic, Chinese, French and Spanish.
В текущем году с 17 May on 6 июня в Беларуси проводится республиканская информационно-образовательная акция «Беларусь против табака».
В рамках акции осуществляется информирование населения о негативном воздействии никотина на организм человека, ways to refuse tobacco and non-tobacco nicotine-containing products, as well as ways to treat nicotine addiction.
ВОЗ констатирует, that smoking tobacco kills up to half of people, who use it, and ranks first in the world among the preventable causes of death.
В последнее десятилетие происходят изменения в социальном составе курильщиков за счет увеличения доли курящей молодежи и женщин.
Люди, being near smokers and forced to inhale tobacco smoke, get sick with noncommunicable diseases just as often, like smokers. There is no safe level of exposure to second-hand smoke.
В Беларуси на каждой пачке табачных изделий, any outer packaging and labeling of such products contains health warnings, about the harmful consequences of their use, there is a ban on advertising and sales promotion, sponsorship of tobacco products.
Лицам, addicted to nicotine, оказывается медицинская помощь. Medicines are used to treat nicotine addiction., non-drug methods and their combination: smoking cessation programs, based on behavioral and cognitive psychotherapy, pharmacological treatment in the form of nicotine replacement therapy.
Министерством здравоохранения во взаимодействии с другими органами государственного управления будет продолжена дальнейшая планомерная работа по снижению негативного воздействия табакокурения и потребления нетабачной никотинсодержащей продукции на здоровье населения нашей страны.
Пресс-релиз подготовлен ГУ «Республиканский научно-практический центр психического здоровья», State Institution "Republican Center for Hygiene, epidemiology and public health "using WHO materials.
You can also familiarize yourself with information and educational materials on the topic of the action:


• Ways to overcome and treat tobacco dependence;
• List of organizations, оказывающих консультативную помощь населению Республики Беларусь при развитии зависимостей;
• "Everything, what you need to know about cigarettes ";
• "Everything, what you need to know about hookah ";
• PRESS RELEASE for the action (for journalists);

Visual Aids (flyers, brochures):
✓ Places flyer, where smoking is prohibited;
✓ Booklet "Electronic Cigarettes";
✓ Leaflet "Cigarettes are not for women";
✓ Flyer "Every Cigarette Kills You";
Related Videos:
✓ The cigarette is not fashionable;
✓ Did you know, what…(smoking as a risk factor);