Pepper stuffed!!!!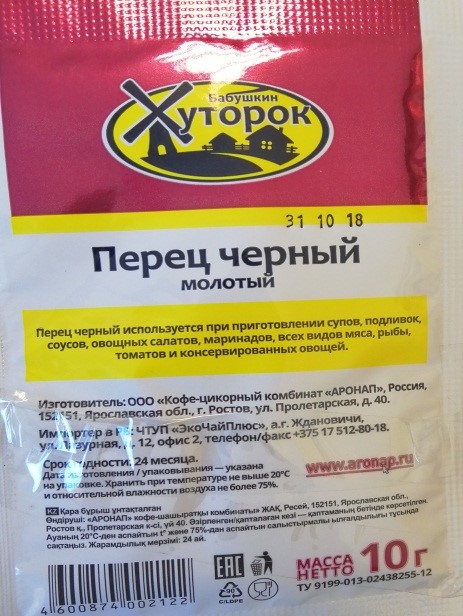 Black pepper - the most common seasoning except, perhaps, salt. It is used in every home. He is able to give a new touch to any dish. Peretz called the king of spices. Ground black pepper is the best friend of salads, soups and almost all dishes. The most important property of pepper - its ability to improve the appetite, stimulate digestion and liver function. Pepper and to this day is that spice, that people use every day. Hardly anyone of us had to question the safety of ground pepper. Well, what happened to him could be wrong?
Grodno Regional Inspectorate of the State Standard during the audit in the commercial facility Novogrudok Grodno region identified ground black pepper "Granny's farmstead "Russian production, with the presence of coliform bacteria.
When tested in an accredited laboratory was established discrepancy pepper requirements of technical regulations of the Customs Union TR CU 021/2011 "About Food Safety" microbiological indicators: in pepper black ground revealed the presence of coliform bacteria, is not allowed.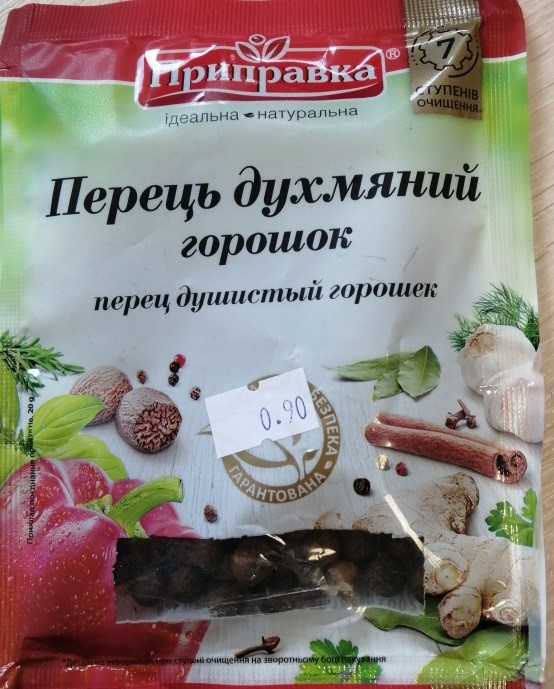 As well as the Grodno Regional Inspectorate of the State Standard, during another inspection in the shopping facility Ivie, Grodno region, to test for microbiological indicators was selected allspice peas brand "salad» ®. The tests found coliform bacteria (koliformы), which is not allowed, and an exaggerated amount of mold in 3,2 fold.
Use of products with E. coli poses a threat of harm to human life and health.
According to the results of checks issued orders prohibiting the realization of dangerous pepper ground black pepper and peas, issued orders to ban the importation and circulation in the territory of the Republic of Belarus, as well as the termination of the Republic of Belarus Declaration of Conformity. Products entered in the register of dangerous products, forbidden to import and (or) circulation on the territory of the Republic of Belarus, located on the site State Committee for Standardization.
Besides, inform interested bodies supervising the Republic of Belarus, for rapid response and action to curb the dangerous products being in circulation.