Counterfeit butter and stew
The Grodno Regional Inspectorate of the Gosstandart, when checking one of the stores in the Lida region, found, that there were food products of Russian manufacturers in the trade, does not meet the requirements of the technical regulations of the Customs Union "On food safety", "On the safety of meat and meat products" "On the safety of milk and dairy products".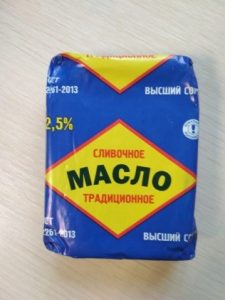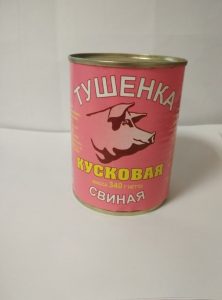 So, according to the results of tests in an accredited laboratory of canned meat and vegetable sterilized lumpy PORK STUFF "LITTLE" it was revealed, that their contents consist of crushed pieces of various shapes in a jelly-like substance weighing from 5- 6 g. At the same time, согласно требованиям технического регламента Таможенного союза «О безопасности мяса и мясной продукции» мясные ингредиенты кусковых консерв должны быть не менее 30 g. Besides, stew manufacturer, in labeling approves, what in 100 g of product contains 15 g fat, but in fact only 2,8 g.
According to the results of tests in an accredited laboratory of butter "Traditional", unsalted, mass fraction of fat 82,5% established, that the content of the oil briquette contains fats and oils of vegetable origin. It means, that the fatty phase of the butter does not match the milk fat of cow's milk.
Hence, the specified canned food and butter cannot be identified as products, for which it is issued.
The manufacturer deliberately gave the appearance and individual properties of the product, thereby misled the consumer regarding the contents of the package.
Based on the results of the inspection, the inspected entity was issued an order to eliminate violations, and the importers were sent instructions on organizing the removal of hazardous products from circulation.
The Deputy Chief State Inspector of the Republic of Belarus for Supervision of Compliance with Technical Regulations issued orders to prohibit the import and (or) handling of hazardous products, as well as the termination of the Republic of Belarus Declaration of Conformity, with which the products were accompanied and their safety was confirmed.
Information on hazardous products and termination of validity of documents on confirmation of conformity in the territory of the Republic of Belarus, can be obtained on the official website of Gosstandart, as well as in the Telegram messenger, where the official channel of the State Standard "Security and Quality" operates (@gosstandartby).