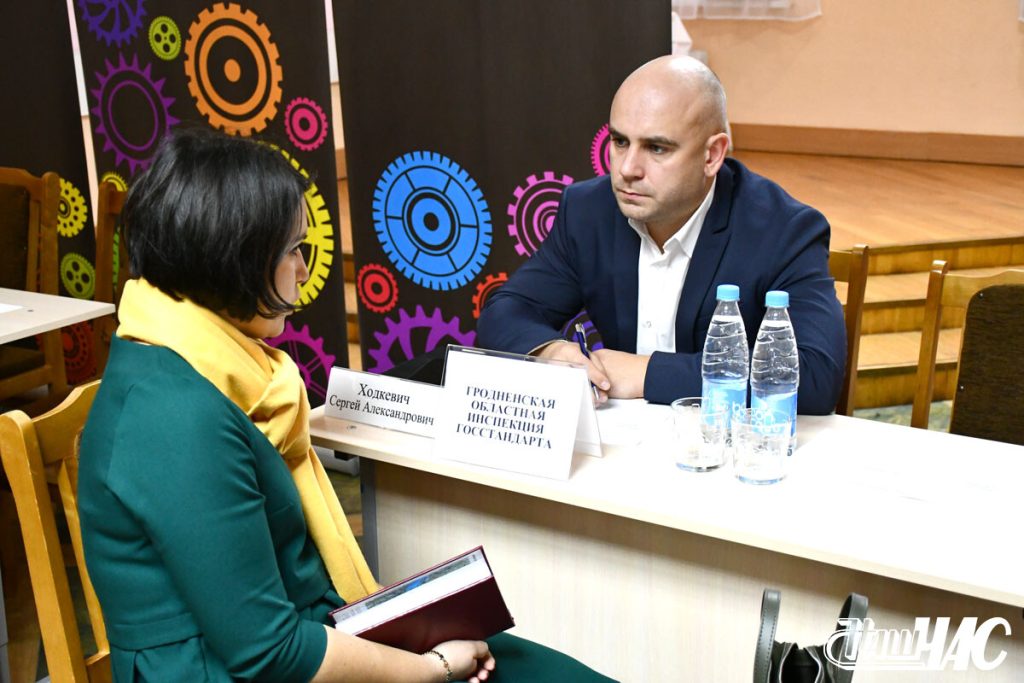 Grodno Regional Inspectorate of the State Standard took part in the already traditional "Open Reception for Business", since 24.11.22 by 25.11.22 in h.p. Velyka Berestovitsa, g. Volkovysk, g. Bridges, g. Stuchin.
In the event, which was held as part of the Entrepreneurship Week, business representatives of the region, received comments and clarifications on issues of concern from specialists of committees and departments of the regional executive committee,

руководителей и специалистов различных служб и ведомств области

.

Такая площадка позволяет не только проконсультироваться

,

но и высказать пожелания

,

попросить областные и районные власти донести озвученные проблемы до вышестоящих органов

.
Кроме прочего начальником отдела государственного контроля за выполнением требований законодательства об оценке соответствия даны разъяснения по вопросу о порядке подтверждения наличия документов о качестве и безопасности товаров при их продаже

,

а также о необходимости подтверждения соответствия производимой предприятиями области продукции

.