How not to be mistaken when choosing a highchair for a child
After the child is six months old, parents are aware of the need to buy a child's chair. It should be as safe as possible for children.. What parents need to pay attention to when buying a children's chair?
Currently on the territory of the Customs Union, the technical regulations of the Customs Union TR CU are in effect 025/2012 "On the safety of furniture products" defining the parameters of the safety of furniture, including furniture products for children. According to p. 2 Art. 19 Law of the Republic of Belarus dated 05.01.2004 No. 262-З "On technical regulation and standardization", the requirements of the approved technical regulation are mandatory for all subjects of technical regulation and standardization.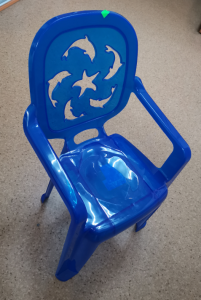 В регламенте четко определены параметры безопасности мебельной продукции, under which, furniture can be accepted for sale. At the same time, the products, not meeting safety requirements, still appears in retail. So, during verification, carried out by the Grodno regional inspection of the State Standard in one of the shopping facilities in. Grodno revealed children's chairs of the trade mark "IDEA", article M 2288, not meeting the requirements of TR CU 025/2012 in terms of mechanical safety "stability" – the child's chair must be stable, not less 20 degrees. During tests in an accredited testing laboratory, it was found, that at an angle of inclination in 14 degrees there is a separation of the front legs. According to the results of the check, these chairs are prohibited for import and circulation on the territory of the Republic of Belarus., and also terminated the document on conformity assessment, which accompanied this product. The inspectorate sent instructions to the importer and the inspected business entity to organize the removal of hazardous products from circulation.
So what to look for when buying a baby chair? Firstly, this is of course the stability and strength of the chair. It is for these indicators that children's chairs are tested in accredited testing laboratories.. Already at a glance, you can determine how high quality and safe it is made. Do not neglect these rules for the safety of children..