Cookies with cottage cheese. Where is the cottage cheese?
Usually, when buying food products in retail outlets, most of us do not have time to read the information, small print, and we choose the products of famous brands, who saw in an advertisement or heard from acquaintances. Производители пользуются нашей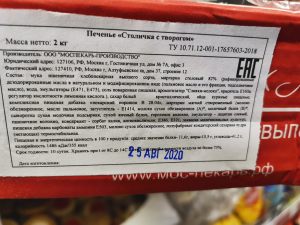 lack of time and carelessness. The composition is written in an unreadable font, "overlooked" Report preservatives, dyes and other food additives, placed on the beautiful label promotional pictures, that the product has nothing to do. And we end up buying "strawberry yogurt" without strawberries, "fruit muesli" without fruit and "beef sausages" no beef.
Grodno Regional Inspectorate of Gosstandart during control (oversight) activities, выявлены факты реализации в торговых объектах г. Гродно печенья «Столичка с творогом», в составе которого отсутствует творог; восточных сладостей мучных «Гребешок с какао» – without cocoa. These products are manufactured by Russian manufacturers.
Indication of components in the product name, which are not part of food products, является нарушением требований технического регламента Таможенного союза ТР ТС 022/2011 "Food products in terms of their labeling".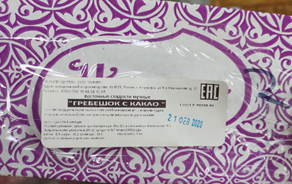 Гродненской областной инспекцией Госстандарта запрещена реализация проверенных партий печенья «Столичка с творогом» и восточных сладостей мучных «Гребешок с какао».
Dear consumers, при выборе продуктов read the product information carefully, placed on the label, packaging, leaflet, label, stigma, press, price tag, etc..